Global Pure Play Private Bank

Regional Credit Risk Control & Monitoring

Excellent Worklife Balance & Job Security
Our Client
Representing one of the most established pure play European Wealth Management Banking group with over 450 employees in the North Asia region to search for the captioned credit risk specialist.
Job Duties
Reporting to the Global Head of Credit Risk Management, the jobholder will be accountable for providing
All-rounded risk control, liquidity and collateral risk monitoring

Advisory to front office sales/relationship managers

on daily monitoring of accounts; margin financing / control
Setting up of risk management framework, implementation of risk models and establishment of credit policy and product programs by working closely with legal & compliance and investment teams
Requirements
University degree in Risk Management, Finance, Accounting, Economics or related disciplines. CFA holder is strongly preferred

Minimum 6 years+ experience of credit risk management, counter parties risk management, collateral management and regulatory framework, preferably in international securities and private banks

Self-motivated and strong interpersonal skills

Excellent communication skills, both written and verbal in English

Strong computer / program skill is preferred
APPLY NOW
Category
:
Credit Risk Management & Approval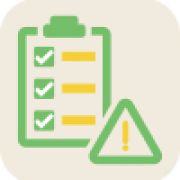 You may also interested in......
Asia Credit Risk Assessment/Approval Team

Top 10 European/Switzerland Based Private Bank

Expansion N. Asia Headcount w/Excellent Benefits
Job Duties
Conduct credit risk assessment and facilitate approval for structured credits, premium finance and capital market products for HNW clients/Family Offices

Review complex credit requests and provide recommendation to Credit Committee

Assume the local representative to cultivate credit risk culture by ensuring the fulfilment of credit policies/regulatory & corporate governance
Int'l European Private Bank with AUM 550Billion+

Oversight Credit Risk Control/Monitoring

Work life balance & Comprehensive Benefits
Job Duties
Successful job holder will be accountable managing the full spectrum of credit risk monitoring and documentation issues for the HK and SGP Branches

Ensure the fulfillment of regulatory requirements/corporate governance credit policies, guidelines, regulatory requirements and key operating procedures

Work in close partnership with senior management and bankers to formulate credit solutions and resolve any credit related issues
Int'l European Private Bank with AUM 450Billion+

Oversight Credit Risk Control/Documentation

Work life balance & Comprehensive Benefits
Job Duties
Successful job holder will be accountable managing the full spectrum of credit risk monitoring and documentation issues for the HK and SGP Branches

Ensure the fulfillment of regulatory requirements/corporate governance credit policies, guidelines, regulatory requirements and key operating procedures

Work in close partnership with senior management and bankers to formulate credit solutions and resolve any credit related issues